JC P7 Pro BGA70 Nand Programmer for iPhone SE/6S/6SP/7/7P, iPad Pro is intended for servicing NAND flash memory on iPhone SE/6S/6SP/7/7P, iPad Pro 9.7″/10.5″/12.9″.
Features:
Deep format (NEW!)
Repair iPhone restore error in one click (NEW!)
Read / Write NAND SYSCFG data
Decode Wi-Fi (in one click)
Supports offline operation with JC Pro1000S programmer.
Supports online operation with JC Repair Operation Platform
Supported models:
iPhone SE
iPhone 6S
iPhone 6S Plus
iPhone 7
iPhone 7 Plus
iPad PRO 9.7
iPad PRO 10.5
iPad PRO 12.9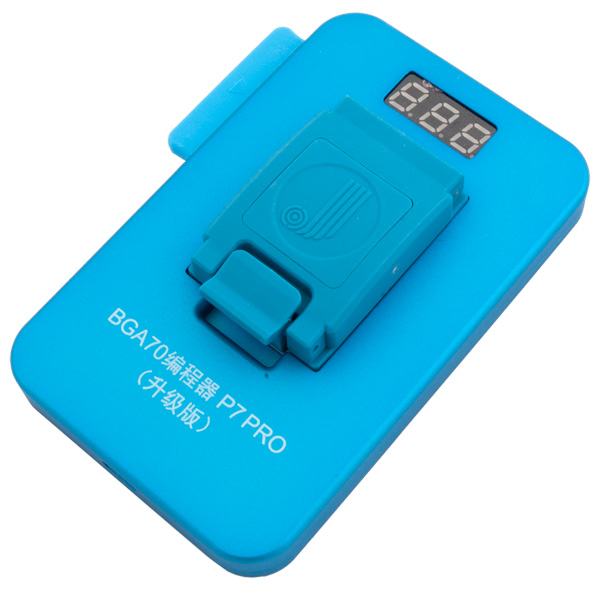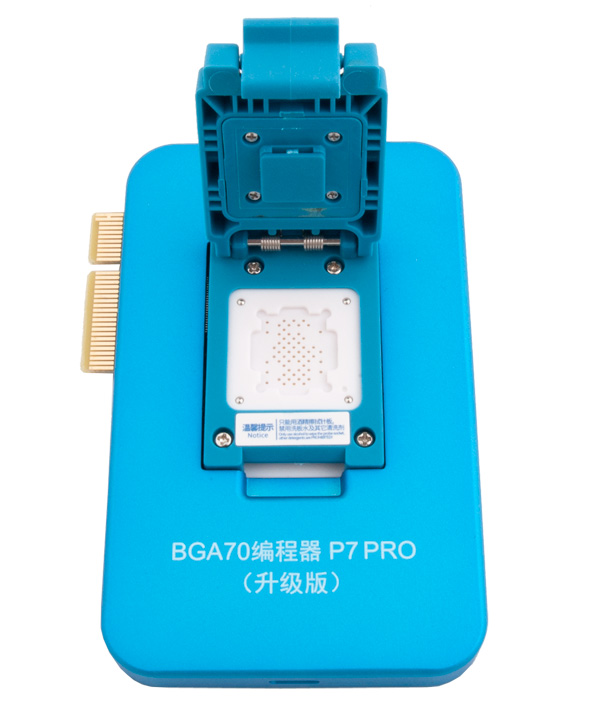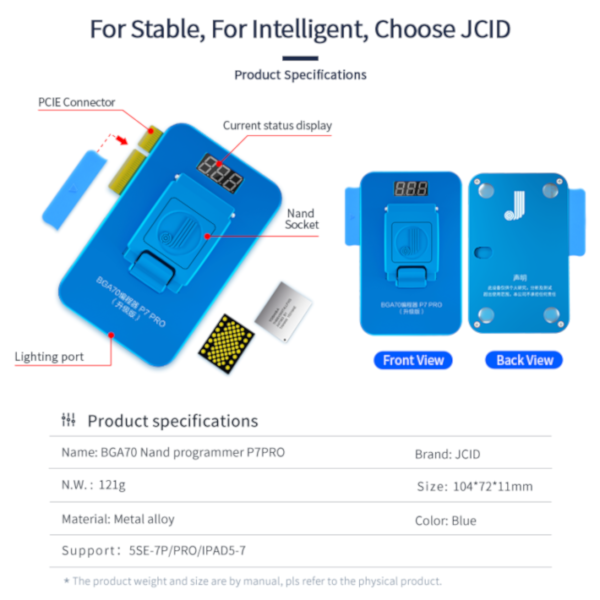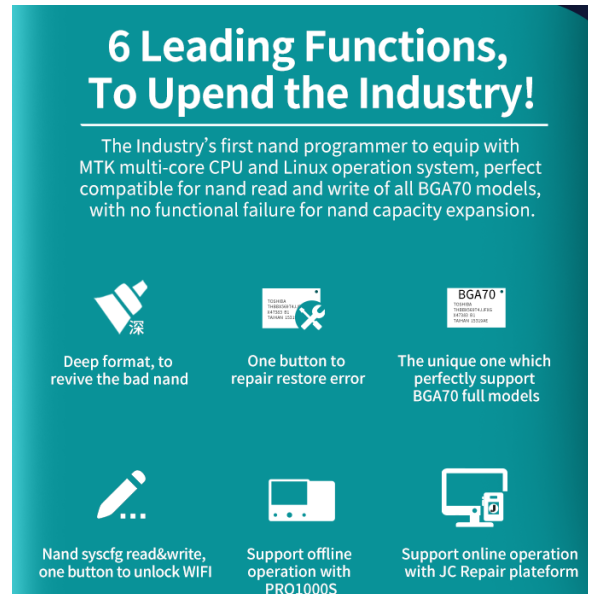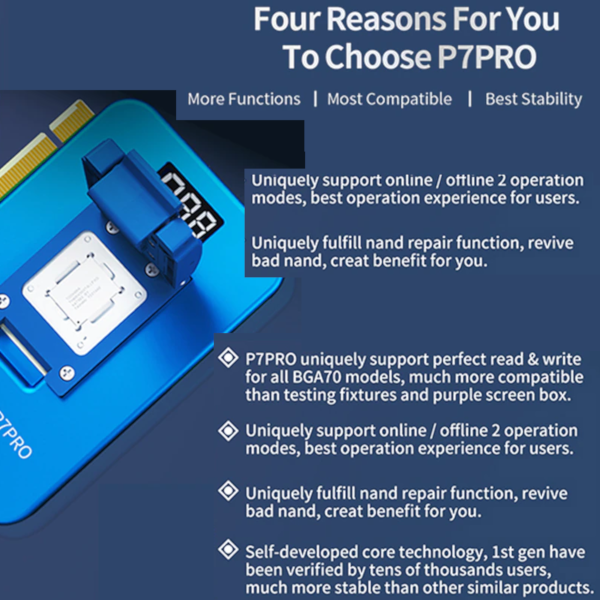 Package Content:
JC P7 Pro BGA70 Programmer – 1 pc.